Slide 1 of 5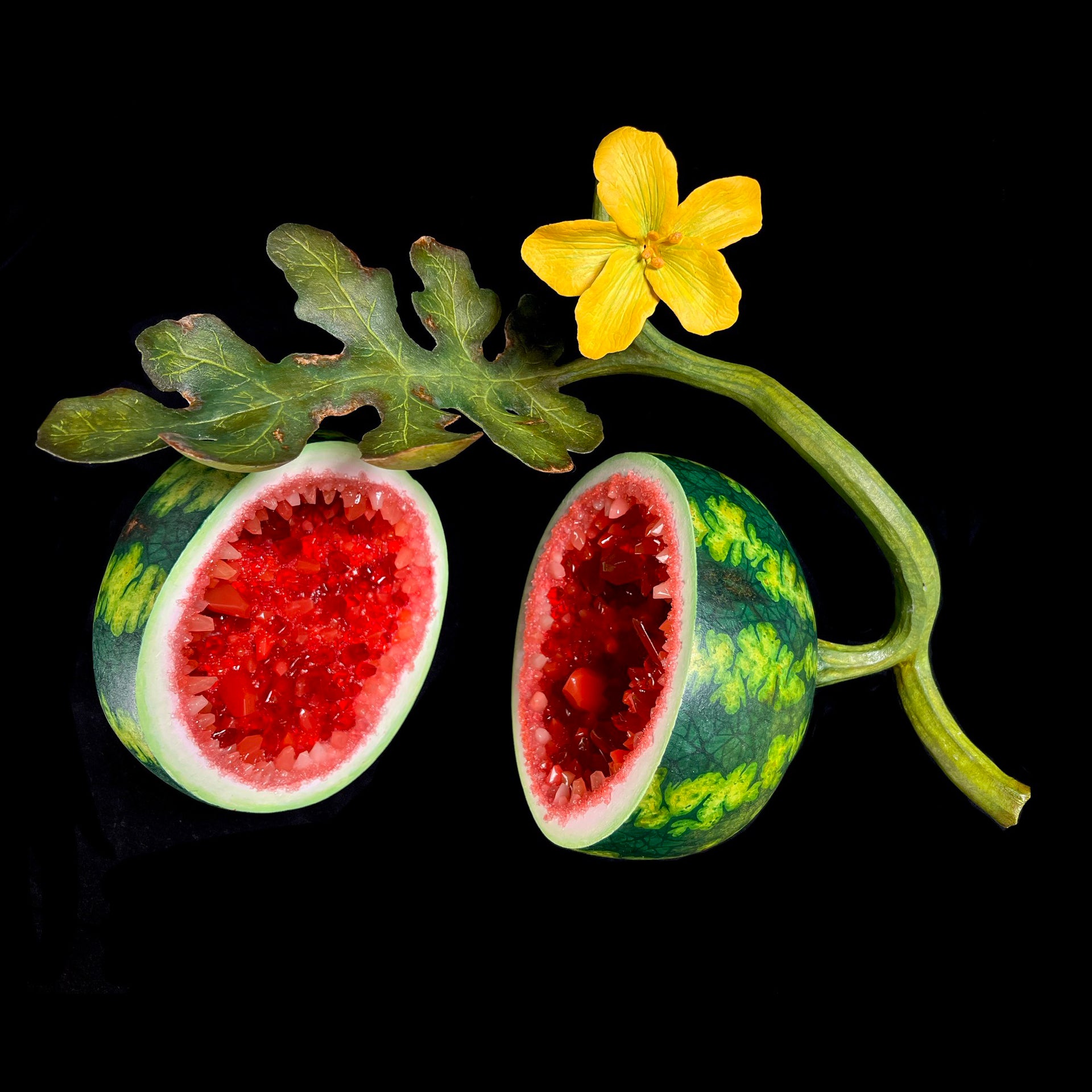 Slide 2 of 5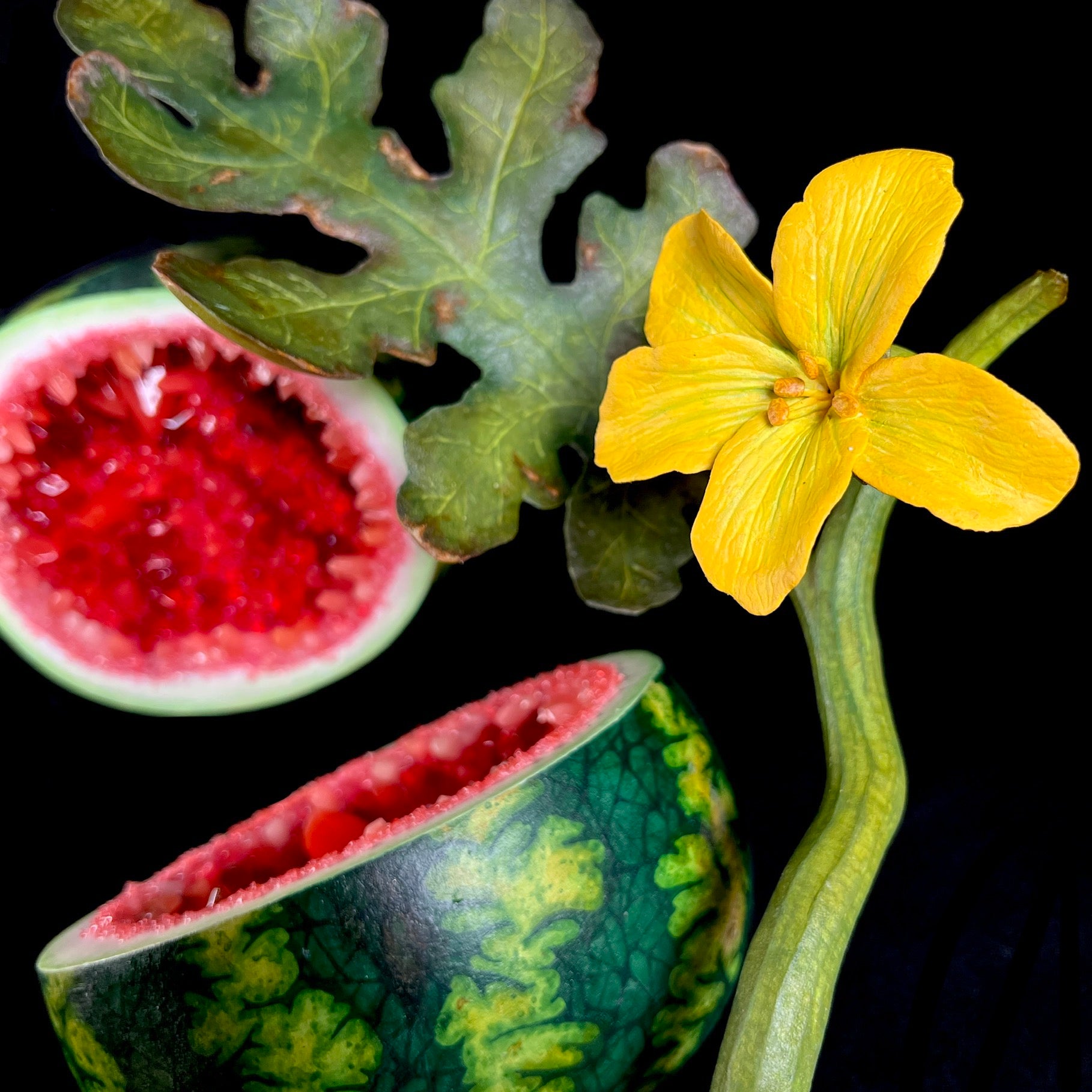 Slide 3 of 5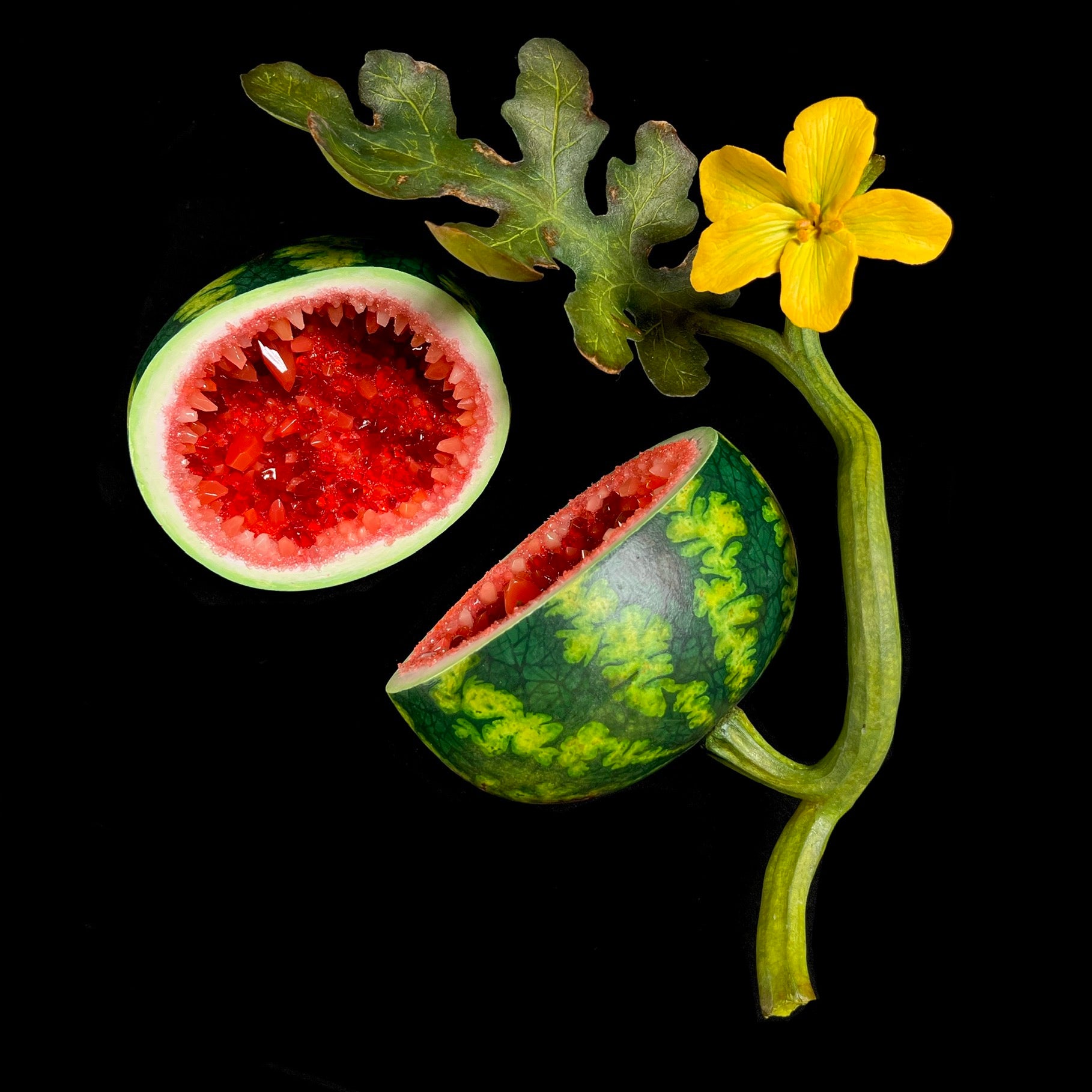 Slide 4 of 5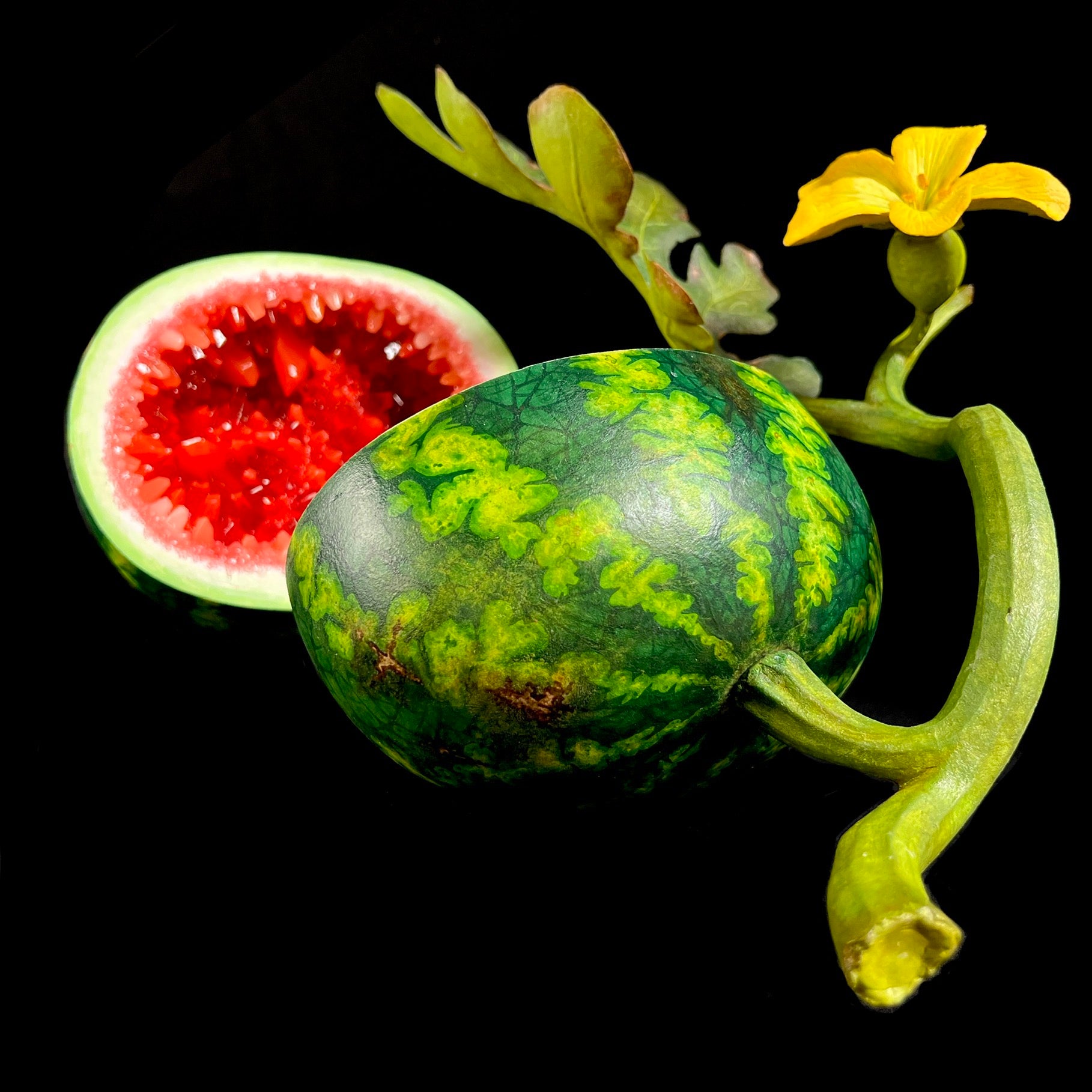 Slide 5 of 5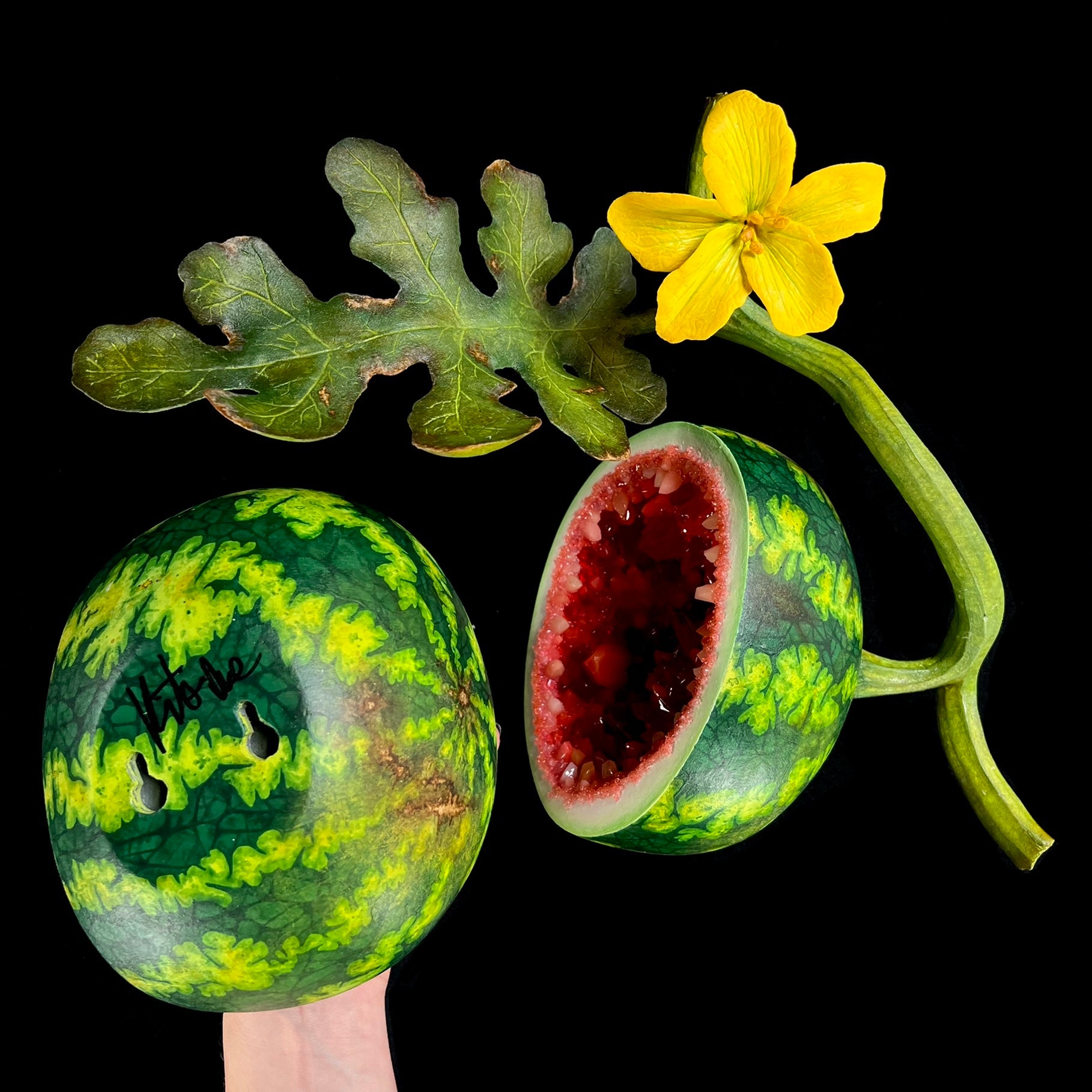 Watermelon Geode Sculpture
Watermelon Geode Sculpture
About the Piece
This sculpture is made up of two distinct pieces built from two-part epoxy and resin with acrylic paint measuring 7"x5"x6" and 11"x13"x11" respectively.  Nail slots have been built into the back of each piece which allows them to rest flat and securely against a wall or tabletop. 
This piece is one-of-a-kind, created for a solo show that opened at Gold Bug in the later months of 2022 which exhibited a large collection of the artist's "fruit geode" pieces. 
About the Artist
Kristina Drake believes strongly that using the natural world in art as an allegory not only helps us to better understand ourselves, but can also bring attention to conservation efforts and institutions that work to protect our environment.