Slide 1 of 3
Slide 2 of 3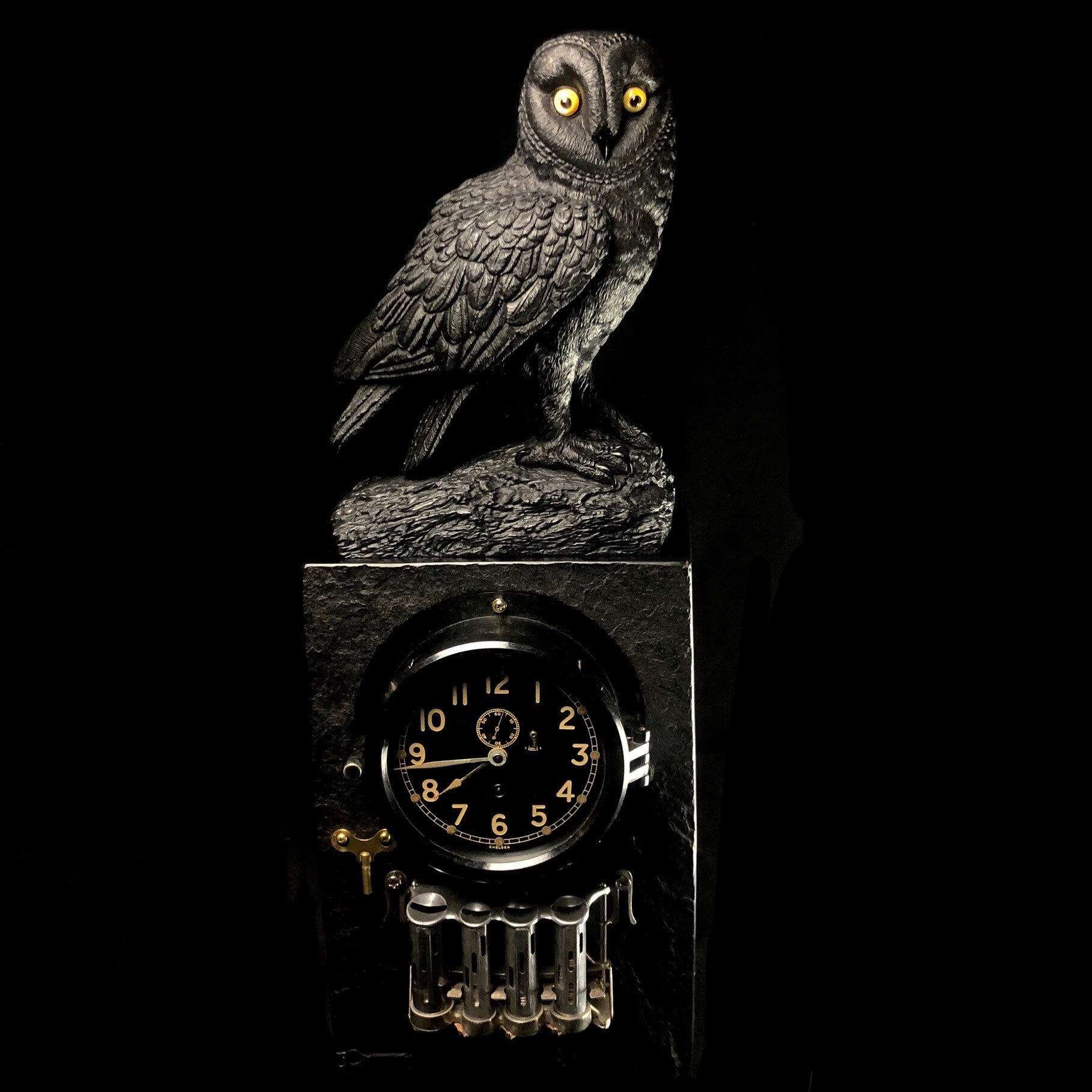 Slide 3 of 3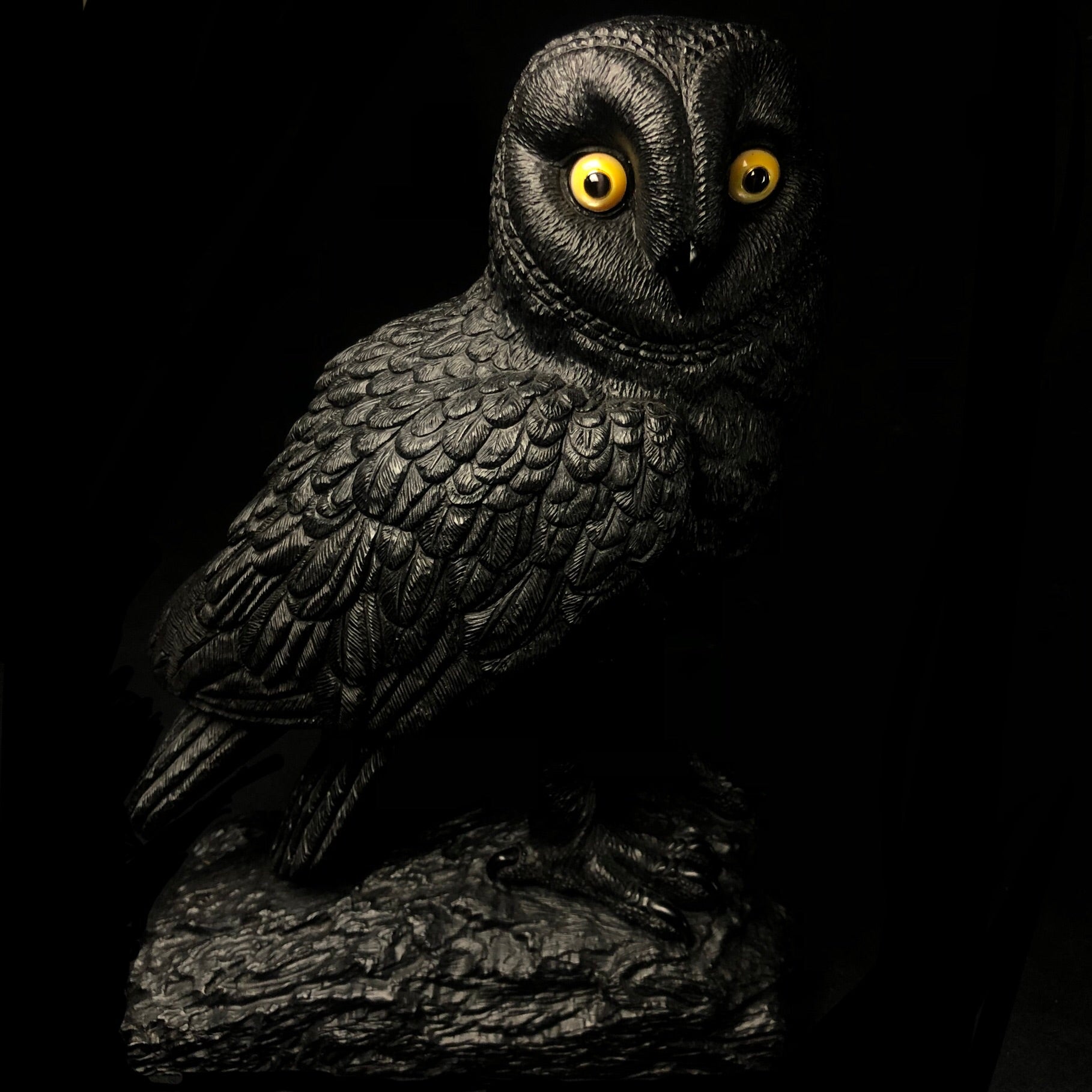 Wisdom Time and Change Owl Jet Carving
Wisdom Time and Change Owl Jet Carving
About the Piece
Carved jet owl with abalone shell eyes resting on solid jet plinth measuring a total of 28.5" tall, 10" wide and 5.5" deep.
This piece was inspired by the changing of time and the wisdom gained there, as the name insinuates. On one side of the solid jet plinth reads the words "Wisdom", "Time" and "Change" circling a cut-out cubby which is repeated on the opposite side, each holding a nickel plated Charles-Hubert hand winding pocket watches that hang from silver hooks. Installed in the front face of the plinth is a vintage US navy 8 day wind maritime ship clock made by Chelsea in great working condition, keeping time, with bakelite case and bell wind key. Two screws act as hanger for the bell key used to wined the clock. Below this, a vintage change-dispenser full of buffalo head nickels, liberty dimes and wheat pennies is mounted.
Known as "jet", the rich black material used to create this larger than life frog sculpture is a rare form of fossilized wood which formed millions of years ago under extreme pressure during decomposition. It has been favored as a gemstone by jewelry carvers since the Neolithic period, though is most famously known for its use in mourning jewelry during the Victorian age. With a hardness of 2.5-4 on the Mohs scale, specimens like this are considered gemstone quality and are priced as such. Because of its expense and scarcity, rarely do you see pieces of jet this large utilized in sculpture.
About the Artist

After starting out as a silversmith in Arizona and immersing himself in the turquoise trade over 30 years ago, Lee Downey is still just as passionate about gems, minerals and all things geology related today. From his studio in Bali, Lee and a family of highly skilled craftspeople create one-of-a-kind art pieces from natural and reclaimed materials with unwavering attention to detail.